Professor Baohua Jia has been awarded a 12-month Study Melbourne Research Partnerships program grant for her project titled…
New technology to convert seawater to Hydrogen 100% driven by solar energy
International Partner: Jeonbuk National University, South Korea
Swinburne University of Technology is a Victorian hydrogen innovation hub with a key focus on technology translatability. South Korea's Jeonbuk National University is a world leader in renewable hydrogen generation and technology translation especially in manufacturing renewable hydrogen prototypes, many of which have been commercialised by Hyundai and other international corporations.
Other research partner: Clayton Hydrogen Technology Cluster
Solar-powered technology to produce hydrogen from the sea
'All-in-One' solar-powered seawater-to-hydrogen generator could power a heavy truck for 100km
New technology supports Victoria's vision for renewable hydrogen to be a part of its economy and the transition to a net zero emission future
Delivers sustainable water source for hydrogen and dramatically reduces cost of desalination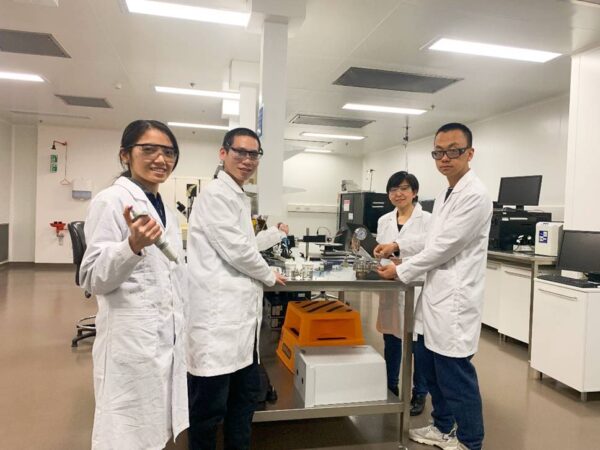 Learn more about the other researchers who have also been awarded a Study Melbourne Research Partnerships program grant in 2021.
Bringing Australia and South Korea's world-leading hydrogen expertise together has the power to reduce the price of hydrogen and give Victoria early access to the $11 billion hydrogen economy; creating up to 7,600 jobs by 2050. This project will support the development of a game-changing prototype of a highly efficient product using solar heat to directly produce hydrogen from the sea.
This 'All-in-One' solar-powered seawater-to-hydrogen generator could produce 10,000 litres of hydrogen from a 100-square-metre prototype per day, potentially driving a heavy truck for 100 km. It's also expected to cost less than $3/kg, approaching the 2050 global hydrogen price target.
Jeonbuk National University's 25-year pioneering research expertise, 10-year industry experience (including more than 40 international patents) and access to world-leading industry partners, will facilitate fast tracking of the commercial outcomes promised in this project. This project will generate advanced knowledge, educate students and workforce, ensuring Victorian education providers retain their prestigious rankings by securing postgraduates and talents in the most exciting renewable hydrogen area.