veski sustainable agriculture fellows
The inaugural veski sustainable agriculture fellows were funded in 2015 with the support of a one-off generous philanthropic gift from the John T Reid Charitable Trusts. The Hon Jaala Pulford MP, former Minister for Agriculture made the announcement on Wednesday, 2 December 2015 in Shepparton with farmers, researchers, government, community and industry representatives joining key people from the funded projects to celebrate veski's investment in regional communities through this national program supporting projects identified by the communities themselves.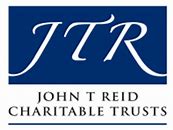 In 2017, two further veski sustainable agriculture fellows were announced at an event on 11 December 2017 by the Parliamentary Secretary for Small Business & Innovation, Frank McGuire MP.